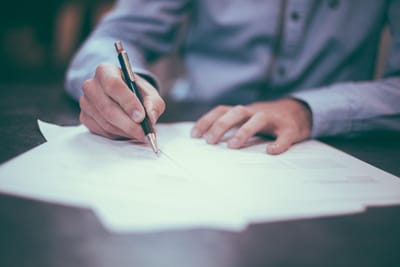 Designated Safeguarding Lead Officer: Vicky Jenkins
Deputy Designated Safeguarding Lead Officer: Tina Wootton-Porter
Shires Festival of Dance place the safety of children and vulnerable adults as paramount and all, without exception, have the right to protection from abuse. All concerns, disclosures, allegations and complaints will be taken seriously and responded to swiftly and accordingly; all the Charity's Trustees, Committee Members and Volunteers (Festival Personnel) have a responsibility to do so and to work together to create a safe environment at the Festival. Our aims are to encourage, promote and develop all aspects of dance in a professional and competitive way using a qualified adjudicator. Our objective is to create an awareness of the joy of dance and to stimulate the public's interest in local talent.
This policy relates to
children under the age of 18 years
and those deemed to be
vulnerable adults of any age
who are identified to the organisation prior to their arrival at the Festival. Parents/guardians/carers and or/teachers are obliged to take responsibility for children who are
below school leaving age
(the official school leaving date is the last Friday in June of the school year in which the child has their sixteenth birthday) in their care at all times whilst in attendance at the Festival. Vulnerable adults will remain the responsibility of their parents/guardians/carers and or/teachers at all times.
As part of our commitment to safeguarding we have the following policies and procedures on the following areas:
Safeguarding Policy
Data Protection,
ICT Security Policy covering;

ICT User Security, Email Use, Physical Information Security, Website Privacy, and Social Media.
FESTIVAL PERSONNEL
Committee members and charity trustees are subject to enhanced DBS checks, training and acknowledgement of all implemented polices as set out by Shires Festival of Dance. Our personnel are listed in the programme and further details can be found on the website. Festival personnel will be identifiable by their photo ID badges (teachers and volunteers/helpers can be identified by an Official Festival badge).
In the first instance regarding any safeguarding concerns, please contact the Administration/Registration desk; where Festival Personnel are present, and request to speak with the DSL or deputy. All safeguarding issues raised will be recorded and managed in accordance with our policy guidance and in accordance if necessary with Worcestershire County Council for Voluntary Youth Services and Worcestershire Safeguarding Children Board Guidance.
Recruitment for Festival Personnel is by personal testimonial by an existing appointed member. Additional persons (Adjudicator and Scribe) employed by us are subject to enhanced DBS checks.
PRECEDING ATTENDANCE
Upon request to participate in our Festival the following information will be sent: the syllabus, entry forms (containing requirement for signed consent), and the Safeguarding Policy. Submission of the completed mandatory forms is required to participate in the Festival.
In circumstances that parents/guardians/carers are not personally attending with their children, this policy requires them to be satisfied that their children will be accompanied to the Festival and adequately supervised by responsible adults acting on their behalf. We request that if a parent is not able to attend with their child that they inform us by form of written communication (email or text message) that they are not in attendance at the Festival and who they are passing their adult supervising responsibility to for their child in their absence.
THE FESTIVAL ENVIRONMENT
The festival takes place at Rogers Theatre, Malvern College where all health and safety regulations are implemented by Malvern College Events and PDFA's Insurer's. PDFA endeavor to create a safe and caring environment. Festival personnel are responsible for monitoring, implementing, maintaining, and carrying out remedial actions throughout the Festival period.
Public, changing and practice areas are not supervised by Festival Personnel however Festival Personnel will circulate through these areas during the Festival.
The main Changing Rooms are female only as the majority of competitors and Parents/Carers/Guardians/Teachers are female in gender. Male parents with male or female children and female parents with male children will be accommodated as required in designated areas. A parent with children of different genders who are both competitors can be designated their own changing area.
Mobile phones, camera phones, digital recording and photography are
STRICTLY PROHIBITED
past the main foyer area.
Teachers, Parents and/or Carers should be vigilant for the safety and welfare of children in their care at all times.
PHOTOGRAPHY AND DIGITAL RECORDINGPerformance Areas:
Photography and digital recording by any means is strictly prohibited in the Performance Areas for the protection of children. Only the appointed professional photographers who have the prerequisite Enhanced DBS check documentation are permitted to photograph competitors where consent has been provided.
Public Spaces:
Photography by competitors/friends/family/teachers is permitted subject to mutual consent* and agreement of distribution. Public spaces include the Photo Booth (located in the foyer), outside space, and foyer. Public spaces DO NOT INCLUDE CHANGING ROOMS, CORRIDORS OR ANY BACKSTAGE AREAS.
*Mutual consent:
the type of consent that should be sought is a private matter between the individuals concerned; whether this be verbal or written. However, we consider verbal consent by mutual agreement to be satisfactory and would not intervene in matters that arise unless distributed images contained a looked after child which has previously been disclosed to us and the carers/principals have notified the festival on entry. In this case our Designated Safeguarding Lead and or Secretary (Deputy Designated Safeguarding Lead) would intervene and act on behalf of the looked after child's responsible adults acting on their behalf and request deletion from devices and anywhere that the images have been distributed i.e.; social media and proof of deletion of any images containing said child.
UNDERPINNING LEGISLATION
This policy has been developed in accordance with the principles established by The Protection of Children Act 1999, the Children Acts 1989 and 2004, the Childcare Act 2006, The Rehabilitation of Offenders Act 1974, The Police Act 1997, The Human Rights Act 1998, The 37 Criminal Justice and Court Service Act 2000, the General Data Protection Regulation 2018, and in line with 'Working Together to Safeguard Children' 2018 in addition to the recommendations of Worcestershire Safeguarding Children's Board.
CHANGING AREAS (COMMUNAL)
Changing rooms are single gender communal areas, we provide the following segregated changing facilities; male, female, adult, and family (one in one out). This is in line with guidelines provided by Worcestershire County Council and Worcestershire Children's Safeguarding Board so as to not discriminate against parents/legal guardians/carers/teachers/principals of differing genders to that of the child they are responsible for during the Festival.
Parents/legal guardians/carers/teachers/principals are duly notified that there will be parents and nominated responsible adults present across all changing room facilities who have not been enhanced DBS checked for work with children; from their own and other schools. Parents/Legal Guardians/Careers/Teachers/Principals accept responsibility for the safeguarding of children for whom they are responsible. Parents/legal guardians/carers/teachers/principals should be vigilant for the safety and welfare of children in their care at all times.
Parents/legal guardians/carers/teachers/principals accept that registered chaperones from dance schools in attendance at the Festival will be present in the changing rooms to promote Worcestershire Children Safeguarding Board's guidance.
Mobile phones, camera phones, digital recording and photography are STRICTLY PROHIBITED in the changing room areas. Failure to act in accordance with Festival and statutory policies will initially result in a request to comply. However further infringement or lack of cooperation may result in adults and children being asked to leave the Festival.
_____________________________________________________________________________________________________________________________________________________________________________________
The British and International Federation of Festivals for Music, Dance and Speech
works for amateur festivals everywhere to help create thousands of educational performance opportunities for children and young people each year.
The Federation, and our member Festivals, are committed to ensuring safe environments for children and young people and believe that it is always unacceptable for a child or young person to experience abuse of any kind. We recognise our responsibility to safeguard the welfare of all children and young people, by a commitment to recommend best practice which protects them.
This policy applies to our Board of Trustees, paid staff, Adjudicator members, volunteers, students or anyone working on behalf of the Federation and our member Festivals.
We recognise that:
the welfare of the child/young person is paramount
all children, regardless of age, disability, gender, racial heritage, religious belief, sexual orientation or identity, have the right to equal protection from all types of harm or abuse
working in partnership with children, young people, their parents, carers and other agencies is essential in promoting young people's welfare.
The purpose of the policy:
to provide protection for the children and young people who participate in our festivals, including the children of festival members
to provide staff and volunteers with guidance on procedures they should adopt in the event that they suspect a child or young person may be experiencing, or be at risk of, harm
We will seek to safeguard children and young people by:
valuing them, listening to and respecting them
adopting safeguarding guidelines through procedures and safe working practice for staff and volunteers
recruiting staff and volunteers safely, ensuring all necessary checks are made
sharing information about safeguarding and safe working practice with children, parents, staff and volunteers
sharing information about concerns with agencies who need to know, and involving parents and children appropriately
providing effective management for staff and volunteers through supervision, support and training.
The Federation review this policy each year in November in line with Safe Network guidance or sooner in light of any changes in legislation or guidance. All changes are communicated to member Festivals in time for the start of the new Festival year.
CREATING SAFER FESTIVALS FOR EVERYONE
The Federation and its member Festivals use the following policies and procedures to create Safer Festivals for everyone:
A single, definitive Safeguarding Policy adopted by all Federation Festivals.
One or more designated Festival Safeguarding Officers (FSO) appointed for each Federation Festival.
Best practice advice in the form of Safe Working Practice and Festival Safeguarding leaflets, with support and training for all Festival staff and volunteers. Including clear reporting procedures for anyone with a concern about a child.
Appropriate recruitment and induction procedures for all new Festival staff and volunteers by Festival.
All Festival personnel wear an official Festival identity badge. All teachers/parents/guardians /carers are asked to report all incidents of any nature to anyone wearing a Festival badge. All reported incidents will be handled in accordance with the Safe Working Practice and Festival Safeguarding best practice advice. In addition, we will ensure the availability of a quiet area / room where concerns can be expressed in private.
For the duration of a Festival all teachers/parents/guardians/carers are responsible for the continuous care and supervision of their own children/pupils. If they are unable to attend personally, they must delegate their responsibilities to an identified adult and ensure that their children/pupils are aware of the identity and name of the person responsible for their care. This includes supervision throughout all Festival venues, practice and changing areas that may be provided. The Festival cannot take responsibility for any property left unattended.
No unauthorised photography, audio or video recording of children and young people is allowed at our Festivals. Where parents/guardians/carers do not wish photos to be taken at all, then the responsible adult attending should ensure that their child is not included in official photos.
Some children and vulnerable adults may have specific needs in order to take part. If this is the case, we ask the responsible teachers/parents/guardians/carers to contact the Festival Organisers prior to arrival. The Festival actively seeks wherever possible to meet these requirements but must know beforehand in order to prepare support – or to advise that help cannot be provided on this occasion.
The Festival's Safeguarding Policy and approach to Creating Safer Festivals for Everyone is published explicitly in our Syllabus and Programme. By agreeing to the declaration stated on entry forms, all parents/guardians/carers and teachers of performers under 18 (or vulnerable adults of any age) confirm that they give (or have obtained) the necessary consents for the performers to take part in the Festival. Without consent the entry to the Festival cannot be accepted.